New Beginnings and LAASH held the annual Homeless Memorial Vigil on the winter solstice on Wednesday, December 21st from 4:30 to 5:30 pm.
Thank you to the over 100 people who joined us to raise awareness about homelessness on the longest night of the year, including:
Trinity Episcopal Church and Rev. Bill Barter for hosting the beginning of the Vigil
Calvary United Methodist Church and Rev. Annie Baker-Streevy for hosting the end of the Vigil
Hurricanes Soups for donating soup for the event
Forage Market for donating bread for the event
Staff of New Beginnings Shelter program for making chowder for the event
New Beginnings youth, Board, and staff for participating
Daryn Slover of the Sun Journal for covering the event: Vigil to Remember the Homeless
ALL PHOTOS CREDIT: D.SLOVER/SUN JOURNAL
We hope to see you again next year!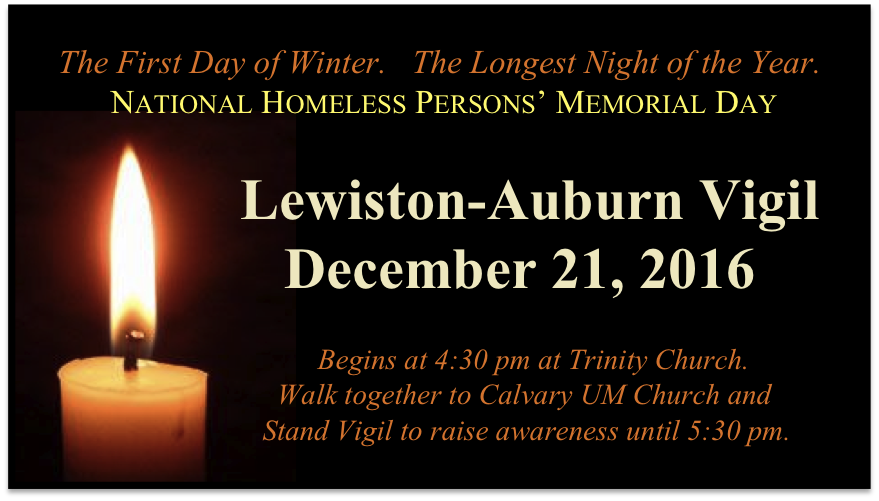 This Lewiston-Auburn Vigil is part of a national movement of cities marking National Homeless Persons' Memorial Day on or near the winter solstice, the first day of winter and the longest night of the year to honor people who died while homeless during the previous year and to raise awareness about homelessness.