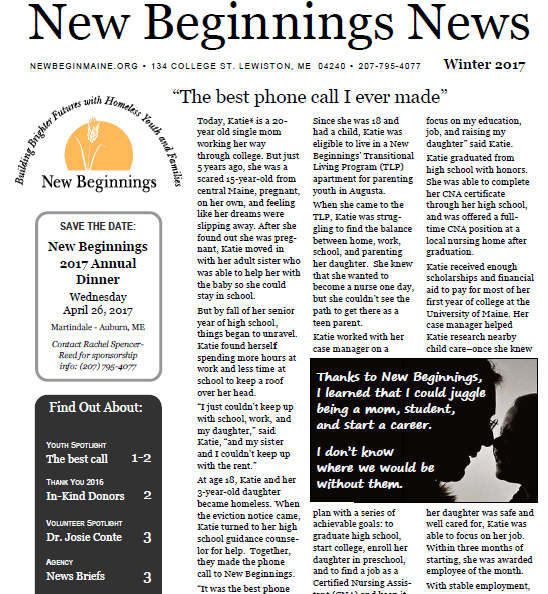 The  winter 2017 issue includes stories of success and healing: one young woman's story of how New Beginnings helped her to succeed when she thought her dreams were over, and an interview with volunteer Dr. Josie Conte about her new wellness clinic hours at our Drop-In Center.
We also thank our honor roll of 2016 In-Kind Donors, introduce a new Board member, share agency news briefs, and announce the new Maine Transitional Living Collaborative (MeTLC) services for youth who are facing homelessness and identify as lesbian, gay, bisexual, trans, or queer (LGBTQ).
Don't forget to "Save-the-Date" for New Beginnings' Annual Celebration Dinner on Wednesday April 26, 2017.  

NEW E-news for 2017!
You can now view the newsletter online two ways:
Original easy-to-print paper layout:

NEW electronic version that was sent via email:
Enjoy this issue!