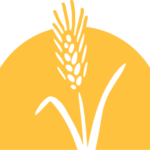 Website Marian's Place- Emergency Shelter
Full Job Description
100% PAID employee health! 33 days of accrued earned time per year! PLUS MORE
We are an equal opportunity employer and encourage applicants from diverse racial, ethnic, sexual and gender identity, and socioeconomic backgrounds.
Join our amazing Shelter Team and use your leadership and creativity to help the continued growth of our program, how it integrates into our full range of programs, and know that your job really is making a difference for homeless youth in Maine. For nearly 40 years, New Beginnings has helped children, teens, and young adults find safety, build connections, and access the opportunities for growth that they need to thrive. Our comprehensive services prevent young people from becoming homeless, support struggling families, and help vulnerable youth grow into stable and healthy adults.
Our shelter has been operating for thirty years, providing a safe, home-like environment for youth between the ages of 10 and 21 in need of short-term housing for up to 90 days. The goal for all the youth in our program is to transition into a safe, long term living environment where they can continue a positive transition into adulthood. The program is staffed twenty-four hours a day. In addition to working with youth on developing a plan for stability, New Beginnings offers clientele a variety of skill building groups and activities, including recreation, while they are staying with us.
Job Summary:
· Oversees daily operations and staffing of the Shelter Program.
· Oversees intakes, eligibility, and recordkeeping for youth in the Shelter.
· Provides consultation and assistance in crisis interventions.
· Develops a good working knowledge of the adolescent service system, public assistance programs, and health/mental health services in the community
· Ensures that shelter services utilize Youth Development principles and are responsive to youth needs
· Assists in collecting and analyzing relevant data for purposes of monitoring the program's quality and effectiveness.
· Supervises, evaluates and provides direct supervision of residential staff.
– This is a direct care position with administrative duties.
– Coordinator may need be available days, evening, and weekends.
Requirements:
Must have a minimum of one-year supervisory experience. Bachelor's Degree is required, preferably in a human-services related field. Two years' experience working with youth.
Benefits
100% paid health for employees,
Dental, life, disability, and long-term care
33 days of accrued earned time per year
403b retirement plan
Tuition reimbursement
HOW TO APPLY:
Please submit a cover letter detailing your interest and relevant experience along with your résumé
Work Remotely
Job Type: Full-time
Pay: From $20.00 per hour
Benefits:
401(k)
401(k) matching
Dental insurance
Employee assistance program
Health insurance
Health savings account
Life insurance
Paid time off
Professional development assistance
Retirement plan
Tuition reimbursement
Schedule:
Day shift
Evening shift
Monday to Friday
Night shift
On call
Weekend availability
Ability to commute/relocate:
Lewiston, ME 04240: Reliably commute or planning to relocate before starting work (Required)
Education:
Experience:
youth work: 2 years (Required)
supervisory: 1 year (Required)