This training has passed but is offered often. Please check back for upcoming trainings!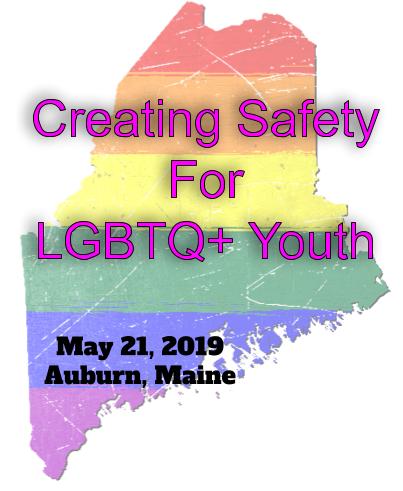 Lesbian, gay, bisexual, transgender, non-binary, questioning, and queer-identified (LGBTQ+) youth make up a significant and disproportionately high percentage of the runaway/homeless youth population, and face additional challenges in accessing services. In a 2018 survey, LGBTQ+ youth in school reported unprecedented rates of bullying with over 86% percent reporting being verbally harassed and 22% being physically assaulted because of their actual or perceived sexual orientation or gender identity.
Schools and youth-serving agencies that are welcoming, supportive, and safe can play a unique role in the lives of these young people, and in turn help to better support LGBTQ+ youth in their overall mental, emotional and physical well-being, including reducing their risk for HIV.
"Creating Safety for LGBTQ+ Youth" is a unique 1-day introductory training designed specifically for staff of schools, shelters, residential programs, drop-in centers, alternative educational and community-based programs who serve out-of-home or at-risk high-school aged youth.
Participants in this interactive workshop will be introduced to and gain knowledge and skills in:
Creating a Safe and Welcoming Environment for LGBTQ+ youth;
Understanding New and Changing Terminology;
Empathy for Queer and Trans Experiences;
Health Disparities and Community Resilience;
Understanding of Orientation, Identity, and Behavior;
Active Allyship vs. Passive Tolerance;
Knowledge of Local and National Q+ Resources.​
This training will take place in Auburn, Maine and run from 8:30 a.m. until about 4:30 p.m. It is free of charge with a light breakfast and buffet lunch provided. The training will be facilitated by Olivia Friday Loneman, New Beginnings Prevention and Training Coordinator and Vanessa Macoy, Outright L-A Program Coordinator. Certificates of Attendance and CEU's will be available.
Co-sponsored by New Beginnings and Outright Lewiston-Auburn with support from the Maine Department of Education, HIV Prevention Program.
This is a popular training with very limited seating so please request a spot today!
---
Using the registration request form embedded below, please complete all the required fields, then scroll all the way to the bottom of the form and click the "SUBMIT" button. You should see a confirmation page and receive an auto-generated email once your request has been submitted.
Then look for a detailed confirmation email indicating your request has been accepted (or you've been added to the waiting list) by Monday, May 13th!
Bonus for 2019: All participants who complete this training are eligible for FREE registration at the statewide Comprehensive Sexuality Conference in April, 2020.
For more information:
Olivia Friday Loneman, Prevention & Training Coordinator
(207) 795-4077