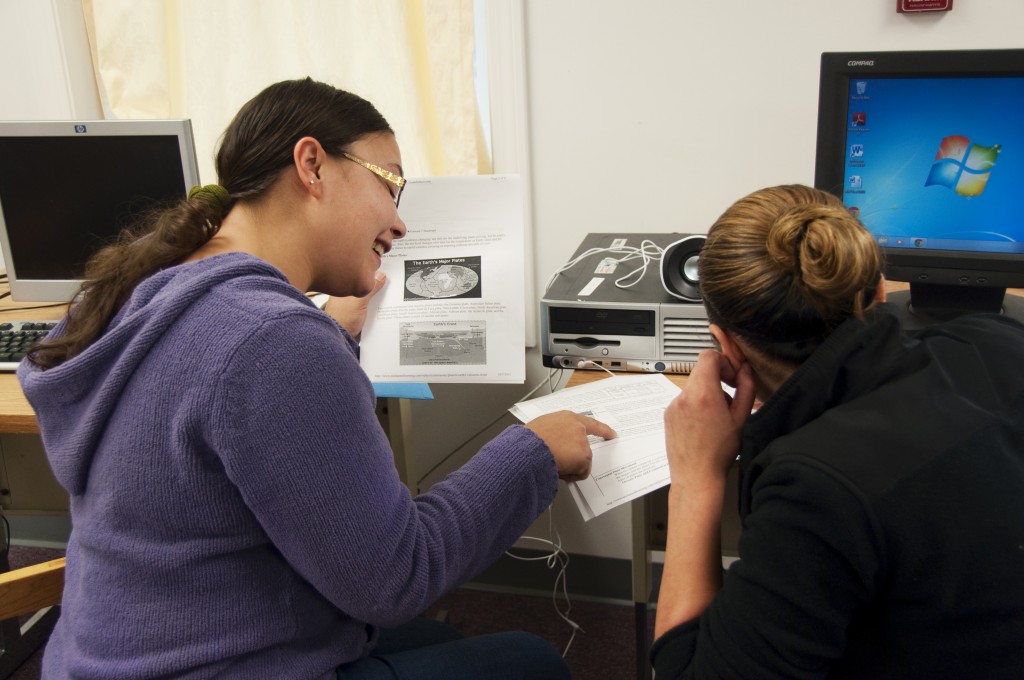 The goal of New Beginnings Youth Educational Support services are to re-engage youth with education who are disconnected from traditional education/public school, and to support continuing education for all New Beginnings youth.
The New Beginnings Education Program serves youth, ages 13-19, who cannot attend public school. We provide individualized, skill-based education and support.  The teaching approach is multi-faceted, and promotes cultivation of multiple intelligences. Students explore assets and goals while meaningfully applying academic and life skills. Program pedagogy includes an integrative teaching approach based in Positive Youth Development.
The curriculum is designed to promote student success and measurable outcomes across a broad scope. Areas of concentration include goal-setting, career/job readiness, skill-based tutoring, homework support, and pre-GED preparation. Methods and tools used include technology, experiential learning, and book-based instruction. An Educational Specialist and volunteer tutors meet with youth individually and in small groups to help them re-engage with education and work toward their goals.
Currently, individualized instruction and support is provided weekday mornings for youth staying at our Emergency Shelter who are not able to attend school, as well as support with educational goals for youth from any of New Beginnings' Programs by appointment.
For more information or to volunteer, call Educational Specialist Sarah Dostie (formerly Vazquez), 207-795-4077 x214.