Based in Lewiston, New Beginnings has program sites in Androscoggin, Franklin, and Kennebec counties providing an essential "safety net" – food, clothing, shelter, housing, referrals – for adolescents and young adults from across Maine who don't have stable family support. Our innovative model of care combines positive youth development and harm reduction with approaches that recognize and respect the unique cultures, trauma, and strengths of the people we serve. Our dedicated staff members focus on creating caring and trusting relationships with young people that are at the heart of our work, and that we know can bring about change.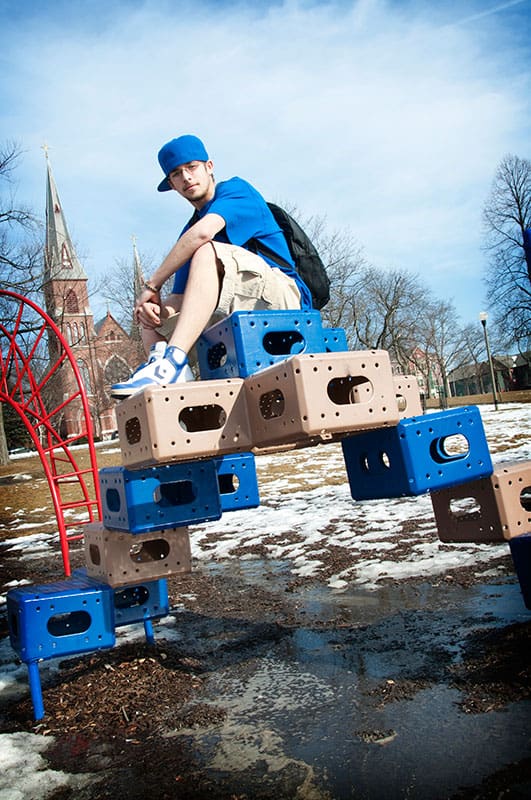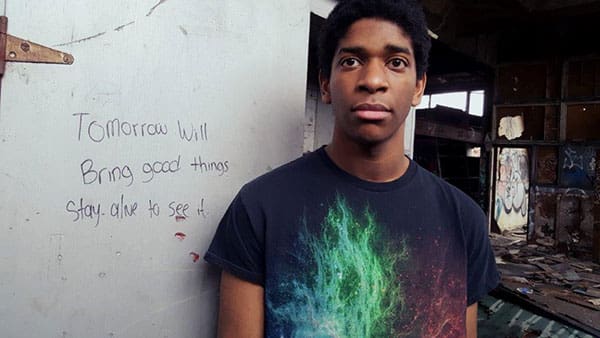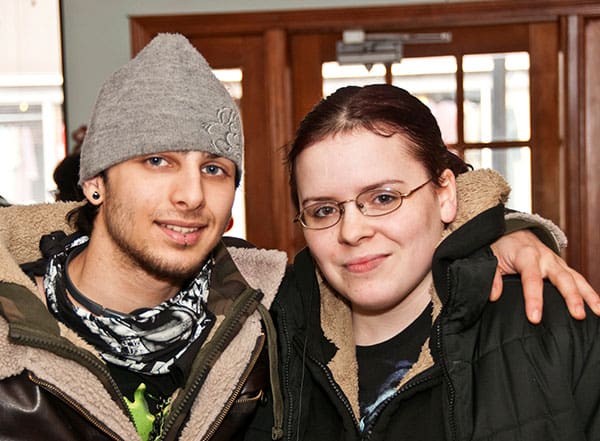 491 Main Street, Lewiston, ME 04240 Phone: (207) 795-4070 | Fax: (207) 795-4072
New Beginnings' shelter for youth provides 24-hour short term emergency care and family intervention for up to twelve youth ages 12 through 19.
Key Services:
24 hour supervision; recreation; informal individual counseling; family mediation; individualized educational support and activities; referrals to community resources and follow-up mediation.
Referrals:
Accepted 24 hours a day, seven days a week at (207) 795-4070. Walk-ins are welcome.
Transitional Living Programs
436 Main Street, Lewiston, ME 04240 Phone: (207) 795-6048 | Fax: (207) 795-4081
New Beginnings' Transitional Living Programs (TLP) provide supportive housing for up to 18 months to help homeless youth ages 16-21 develop the skills they need to live on their own. Apartments are located in Lewiston, Farmington, and Augusta.
Key Services:
18 months of housing in shared or individual apartments; case management; independent living skills instruction; counseling and social-emotional groups; adventure challenge trips; prevention education; individualized educational and pre-employment support; referrals; and follow-up support.
Referrals:
May be made by phone weekdays from 9 am – 5 pm at 207-795-4074.
134 College Street, Lewiston, ME 04240 Phone: (207) 795-6831 | Fax: (207) 795-4098
New Beginnings' Outreach Program finds and engages young people ages 14-21 who are at risk for homelessness and exploitation.
The Street Outreach Program main office and Drop-In Center are located at 134 College Street in Lewiston. Rural Outreach serves nine Maine counties (Androscoggin, Oxford, Franklin, Kennebec, Somerset, Waldo, Knox, Lincoln, Sagadahoc) from satellite offices in Augusta and Farmington.
Key Services:
Street outreach; comprehensive case management; referrals; assistance accessing housing; Youth Drop-In Center with meals, recreation, and survival needs and onsite counseling and educational support.
Referrals:
May be made by phone weekdays from 9 am – 5 pm at (207) 795-6831.
Prevention Education Program
Empowering youth by providing knowledge.
Youth in all New Beginnings' programs receive evidence-based prevention education and risk-reduction counseling. Evidence-based psycho-educational groups promoting resiliency are held regularly. New Beginnings also sponsors skills-based HIV prevention training for agencies and schools serving high risk youth across the state.
Education & Employment Support
Individualized, skill-based instruction and support to re-engage youth with education.
Individualized assessment, tutoring, homework help, scholarships, and advocacy to help New Beginnings' youth pursue educational and vocational goals.
Elevating youth voice to create systemic change.
The Maine Statewide Youth Action Board (YAB) is a forum for young people ages 14-24 to discuss issues, resources, etc. affecting their peers with shared, lived experiences including homelessness, poverty, interaction with foster or adoptive systems, interaction with the Department of Corrections or Juvenile Justice, and/or interaction with mental health and treatment systems, who strive to influence positive, systemic change while highlighting the values of respect and diversity amongst its membership.