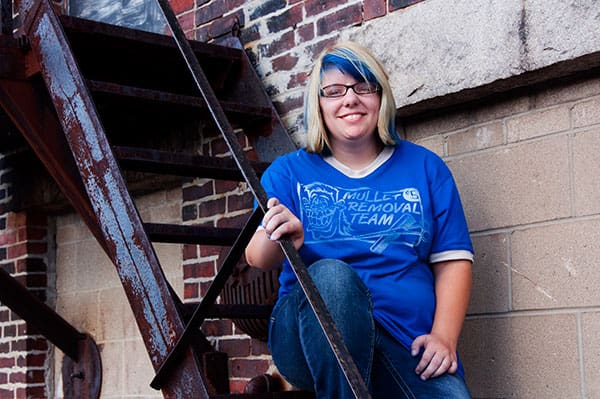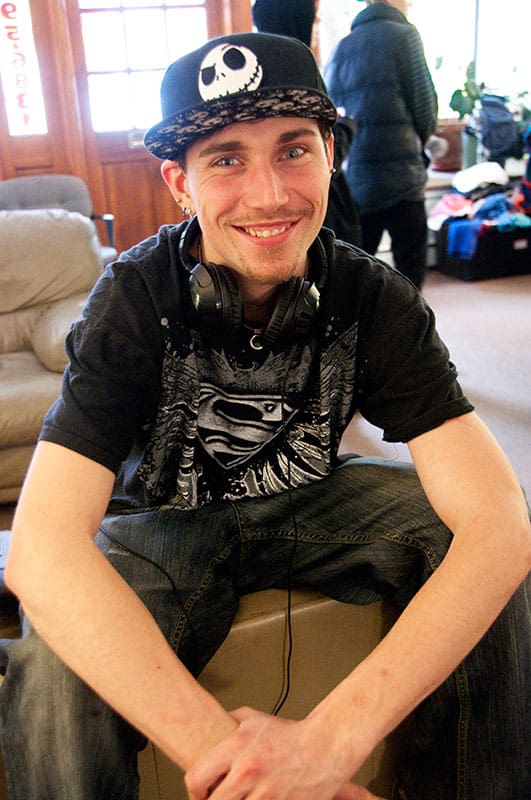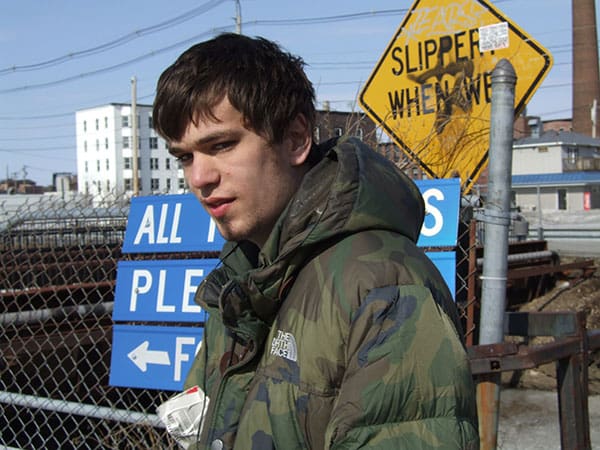 Each year New Beginnings provides hundreds of children, teens, and young adults with opportunities for the safety, connection, and growth that all people need to thrive.
New Beginnings has served runaway and homeless youth and Maine families in crisis since 1980. Our complete continuum of services provides an essential "safety net" for young people in Maine who don't have stable family support and are at risk of homelessness.
New Beginnings partners with youth to create lasting change so all youth have a safe place to live and opportunities to grow. 
Our vision is a world in which all youth are safe and valued in their communities.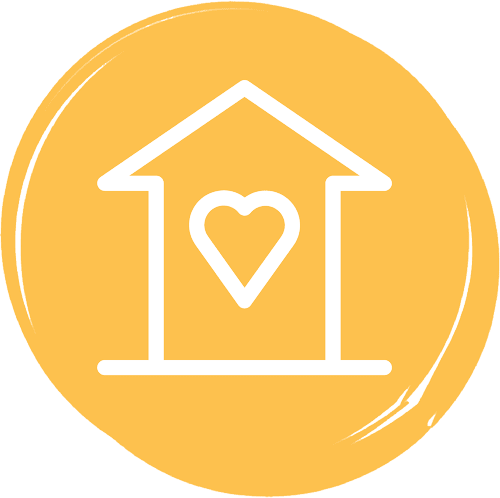 New Beginnings' emergency services are available to youth from throughout the state of Maine 24 hours a day, 365 days a year – but we do so much more than shelter a youth in a crisis.
Across nine Maine counties, New Beginnings' staff reach out to youth on the streets, in the woods, and at schools, libraries, corner stores, or parks to give them emergency supplies, a listening ear, and information about how to get food and shelter.
Children as young as age 10 up to age 19 can find crisis counseling and a safe place to stay in a family-like environment at Marian's Place – the ONLY emergency shelter licensed for 24-hour care for youth in Maine.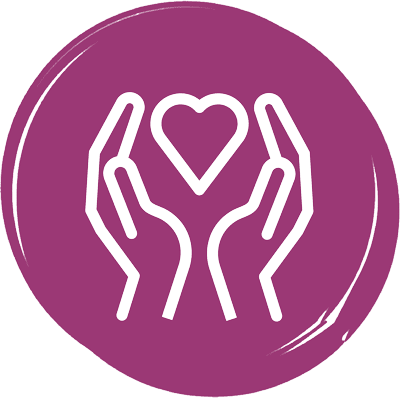 New Beginnings' family mediation services help many youth return home or reunify with relatives. When that is not possible, we offer Transitional Living apartments where older youth can stay and learn the independent living skills they need to succeed as adults.
Youth and young adults up to age 21 can come to the Outreach Drop-In Center in Lewiston when they need help finding housing, emergency food, and hygiene supplies, or simply a safe, warm place to rest during the day and eat a much-needed meal.
Both our residential programs and Outreach offer comprehensive case management to help young people find and maintain stable housing. Our staff support each young person in developing permanent connections with caring adults and accessing services in their community that can help them sustain positive change long-term.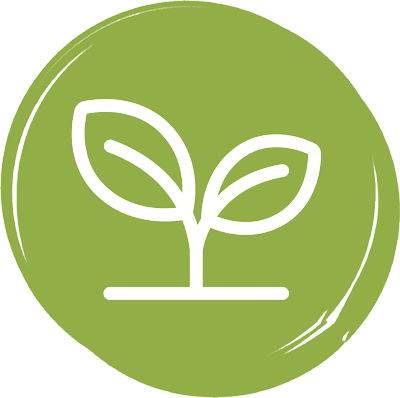 New Beginnings utilizes a low-barrier, youth-centered approach, and model of care, welcoming everyone that walks through the doors as a whole person, with both strengths and challenges.
Our approach is based on the knowledge that when teens feel safe from abuse and harassment and can trust a caring adult in their lives, they feel empowered to create a better future for themselves.
Staff work closely with youth in all our programs to achieve their goals, improve their physical and mental health, learn risk-reduction skills, acquire or maintain housing, and support their future employment and education.
Our innovative model of care combines positive youth development and harm reduction with approaches that recognize and respect the unique cultures, trauma, and strengths of the people we serve.
New Beginnings' philosophy is grounded in the belief in the dignity and worth of each individual. Young and old, staff and youth, well-functioning or in crisis; all human beings deserve to be treated with dignity. New Beginnings' philosophy is also grounded in the belief in the healing power of humane, caring relationships between adults and youth in the community.
New Beginnings practices the art of systematic intervention. By this we mean planned, thoughtful intervention in the lives of youth in our care. The ultimate goal of New Beginnings is the promotion of youths' healthy development and the creation of opportunities for safety, connections and growth.
New Beginnings seeks to enact this philosophy through its Model of Care, which integrates the most current and relevant approaches to provide the best possible services to our youth. These approaches are evidence-based, that is, they come from practices and theories supported by research and based on the needs of vulnerable youth.
New Beginnings developed this model of care from years of applying these approaches to every component of the agency's work. This includes the assessment, planning, development, implementation, and evaluation of services for youth. It also shapes the formulation of agency policies and guides staff development and supervision.
The Model seeks to stimulate a healthy developmental process for all youth, including those whose traumatic experiences may have disrupted their social and emotional growth. This primary focus incorporates these essential elements in a holistic model of care:
Positive Youth Development
Establishing and maintaining caring, supportive relationships with youth
Providing youth with opportunities for meaningful participation in their own care
Helping youth develop a positive identity, including a sense of their own well-being and a connection and commitment to the well-being of others
Fostering the acquisition of knowledge, attitudes and skills that prepare youth for adulthood
Helping youth feel safe, welcome, important, and worthy from the very first contact with the agency
Remaining mindful of how youth may experience the effects of trauma during their stay at New Beginnings
Being calm and present for youth experiencing emotional disturbances due to past trauma
Gathering information to help youth identify and address their needs and concerns
Modeling positive coping skills for managing stress
Fostering awareness of personal responsibility in behavioral choices
Teaching creative problem-solving and decision-making skills in reducing the potential for harm
Encouraging self-reflection regarding the motivations and results of chosen behaviors
Providing opportunities for youth to engage in a process of change with themselves as the primary change agent
Guiding youth through the change process with appropriate suggestions for effective strategies relevant to each stage of change
Affirming youths' effort and self-efficacy
Supporting youth efforts to maintain change or recover from relapse
Developing the capacity to function effectively as an individual and organization within the context of cultural beliefs, behaviors, and needs presented by youth and their communities
Demonstrating a commitment to learn about and understand the patterns of behavior that include language, thoughts, communications, actions, values, beliefs, and social groupings that comprise a youth's cultural background
Practicing self-monitoring for cultural competency, including watchfulness for areas of cultural blindness due to differences in power and privilege
The New Beginnings Model of Care is a framework for providing care to youth in concert with the agency's philosophy. New Beginnings strives to provide the best care to every youth through an integrated system of assessment, planning, program services, evaluation, staff development, and policy.  The Model of Care represents the principles and practices that focus on the best available means for addressing the needs and meeting the aspirations of vulnerable youth.
A. Non-Discrimination: To ensure that every person included within New Beginnings' mission and program eligibility has the opportunity to receive our services without regard to gender, race, religion, color, sex, national origin, sexual orientation, gender identity or expression, disability, veteran status, or ability to pay.
B. Quality of Service:  To maintain a high professional standard of quality in our facilities and in the services we provide to youth and their families.
C. Fiscal:  To manage the financial affairs of the organization in a manner that ensures financial stability and long-term viability.
D. Personnel:  To promote opportunities for professional growth and advancement in a supportive working environment.
E. Board of Directors:  To maintain a Board membership with diverse skills that is capable of managing the organization and committed to serving youth and families.
F. Community Awareness:  To increase community awareness of and support for the needs of New Beginnings' clients through public relations and education.
G. Responsive to Youths' Needs:  To respond to the changing needs of our clients and to work toward the development of a continuum of services in the community.
H. Advocacy:  To advocate for the needs of the people we serve and to enhance their ability to represent their own needs.
Thank you to all the individual donors, private foundations, businesses and local organizations such as the United Way, and state and federal grants that help to make our work possible.