Education & Employment Support Program
The Education & Employment Support Program reconnects New Beginnings youth to educational resources and provides trauma-informed support to help them succeed in educational environments. Research shows homeless and at-risk youth are 87% more likely than their peers to drop out of high school and need support to remain enrolled and be successful in school.
Education & Employment Support Program staff are experts in providing trauma-informed educational and employment support services that help youth succeed in their studies and complete high school, giving them their best chance to become stable, self-sufficient adults.
Staff meet with youth one on one (in person, or virtually under COVID-19 protocols) and address each young person's unique needs, from supporting enrolled youth with individualized, skills-based tutoring and homework help to helping youth who have been disconnected from school for years take their first steps towards continuing their education.
Services include:
Individualized assessment
Homework help
Advocacy to schools of origin
Enrollment and school transfer support
Skills-based tutoring
Career exploration
Job applications and resume-building
College applications
Financial aid support
"I am so proud of doing math! I remember when I was in 7th and 8th grade, I would get sent home with so much math homework because I couldn't finish it in class – and now here I am, doing it!
" – Youth receiving services
Maine DOE McKinney-Vento Resources
Interested in learning more about McKinney-Vento student rights and available resources?
Phone: (207) 521-6664
Address: 134 College Street, Lewiston, ME 04240
Signe Lynch
Education & Employment Support Program Coordinator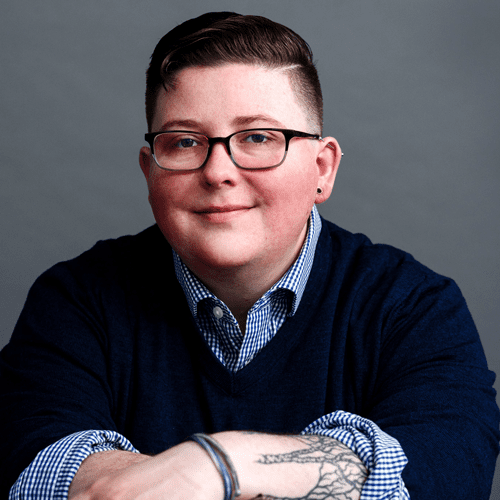 Kris Pitts
Community Services Director