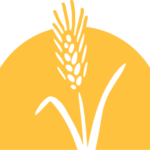 We are hiring talented and enthusiastic people who are committed to making a difference for homeless youth in Maine. For nearly 40 years, New Beginnings has helped children, teens, and young adults find safety, build connections, and access the opportunities for growth that they need to thrive. Our comprehensive services prevent young people from becoming homeless, support struggling families, and help vulnerable youth grow into stable and healthy adults.
Primary Duties:
· Monitors and supervised youth during the overnight hours
· Assesses and addresses crisis situations, behavioral issues and rule violations
· Various office duties including review of client files and updating paperwork
· Light cleaning
Requirements:
This individual must have at least a GED or high school diploma; some college and/or experience working with youth is preferred.