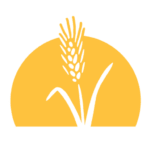 Website New Beginnings
The Bookkeeper utilizes accounting and Excel spreadsheet software to accurately maintain all general ledger accounts, prepare payroll, process and follow up with accounts payable/receivable, reconcile bank statements, conduct monthly and year-end closing procedures, and prepare and analyze monthly financial statements using generally accepted accounting principles. This position deals with high level confidential matters that require a superior degree of professionalism in an extremely sensitive environment. This position requires the ability to self-direct and complete projects as assigned.
Primary Duties:
Accounting Duties
Process accounts payable, produce checks and reports.
Reconcile DHHS-Foster Care and MaineCare payments.
Assist Finance Director with accounts receivable and grants receivable reconciliations.
Month End and Audit
Prepare monthly journal entries and perform month end closing procedures.
Provide assistance during annual audit process.
Reconcile Quarterly 941's and issue year end 1099's
Reconcile bank statements and GL accounts.
Human Resource Duties
Prepare bi-weekly payroll and serve as the primary liaison with external payroll service.
Conduct new employee background checks and on-boarding.
Multiple Worksite Report & Employee Wage Requests
Yearly Workers Comp Audit
Other duties as assigned.
Requirements:
Requires 2 years minimum experience with nonprofit financials. Ability to perform math functions with a high level of accuracy. Must possess strong cognitive abilities specifically to hear and interpret instructions accurately and follow directions correctly. Ability to research and problem solve with minimal supervision. Specialized skills include: Word processing, database and spreadsheet applications in a Windows environment. Experience working with a computerized accounting system and payroll system. Comfortable with state and federal internet sites.
Generous Benefits Package:
100% paid health for employee
Dental, life, disability and long term care insurance
33 days of accrued earned time off per year
403b retirement plan
Tuition reimbursement
HOW TO APPLY:
Please submit a cover letter detailing your interest and relevant experience along with your résumé to kcaldwell@newbeginmaine.org 
Salary begins at $40,000/year + DOE