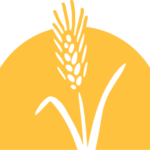 This position works with youth and young adults one-on-one and in small groups. In this role, you'll have the opportunity to work closely with youth who are often disconnected from traditional educational systems, helping them re-engage with their education by developing individualized learning plans, providing the appropriate instruction to build skill, helping youth set and reflect on their own goals, and connecting them with educational resources including traditional and alternative schooling options. This role also supports youth with career exploration, job readiness, and college access.
This is a full-time role working 32-40 hours per week; hours are flexible for the right candidate. This position requires working on-site and with young people in person. Occasional virtual and/or statewide travel required.
Primary Duties:
Form positive connections with youth to understand their educational background and barriers to success
Assess youth academic level; develop and implement individualized learning plans including academic skill-building and career exploration, with a focus on addressing skill gaps in alignment with youth goals
Maintain individualized, flexible approach, adjusting as needed to maintain youth engagement
Engage in daily and weekly goal-setting and reflection with youth
Maintain all documentation and coordinate with colleagues in other New Beginnings programming to report progress and/or behavioral challenges and ensure continuity of care
Obtain educational records and evaluations from previous schools as needed; obtain homework assignments and maintain contact with schools of origin for youth
Provide education to community members and other professionals about the experiences and plights of runaway, homeless, and at-risk youth in regards to education and employment settings
Provide fun, hands-on activities to engage and build relationships with youth in all of New Beginnings' programs
Requirements:
Bachelor's degree required, in Education or related field preferred. Valid driver's license, reliable transportation, and clean driving record required. Educational certification (e.g. Educational Technician or ELL certificate) or other related experience may be substituted in lieu of post-secondary education for the right candidate. A minimum of one year's experience working with homeless/high-risk youth or in alternative educational settings is required.
$18/hr +DOE, bi-weekly pay, employer paid medical insurance.