Full Time
This position has been filled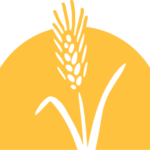 New Beginnings, Inc. is hiring talented and enthusiastic people who are committed to making a difference for homeless youth in Maine. Whether a young person is facing a night on the streets for the very first time or has been surviving on their own for years, New Beginnings can help. Since 1980, we have worked with teens, young adults, their families, and other providers to ensure that vulnerable youth in Maine have access to the safe housing, supportive services, and connections to caring relationships that they need to become healthy and stable adults.
The HIV Prevention Training Specialist provides evidence-based curricular trainings for educators in health, special education, and alternative education who work with adolescents in Maine, including priority populations of youth and young adults (ages 10-24), gay, lesbian, bisexual, transgender, queer, and/or questioning (LGBTQ+), BIPOC youth, and youth at risk of or experiencing runaway, houselessness, exploitation, or trafficking.
Primary Duties:

Develop, plan, and implement annual education and training workshops for educators and youth-serving agencies in-person and virtually
Partner with the Prevention & Training Program Coordinator to ensure accurate data collection and reporting; ensure quality programming through evaluation and feedback; assist with research and statewide youth survey
Provide regular group education sessions utilizing evidence-based curricula to youth in New Beginnings' programs
Conduct individual assessments and education sessions with New Beginnings youth, including Section-13 Targeted Case Management related documentation if eligible
Maintain data collection, evaluation, and reporting of all provided prevention services
Provide mission-specific training and/or technical assistance for New Beginnings staff related to HIV prevention, sexual health, harm reduction, LGBTQ+ humility, and related topics
Requirements:
Bachelor's degree in a human-services related field strongly preferred; some education or training in health or human sexuality preferred. Background or experience in working with vulnerable youth or young adults; reproductive health education or HIV/STI prevention; experience/cultural humility with LGBTQ+ youth/communities; event planning; and/or teaching or training is required.
Excellent group facilitation skills; expertise in sexuality education; knowledge or background in harm reduction, Stages of Change, and Motivational Interviewing; presentation skills and knowledge of multiple learning styles, including working with educators and adult learners; ability to work with young people in a youth development framework. Good driving record and reliable transportation required.
Please submit a cover letter detailing your interest and relevant experience along with your résumé.
This posting is for one on-site 32 hour per week position (schedule TBD with successful candidate) with periodic statewide travel, as well as potential out-of-state travel for professional development opportunities and similar (including overnight stays). Regular evening ability may be required to facilitate groups within New Beginnings programming based on need. Salary starts at $18.50/hr+ DOE.