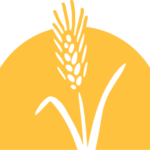 The Outreach Case Manager provides crisis intervention, Case Management, information and referral, advocacy, and support services for adolescents who are, or are at risk of, experiencing homelessness or exploitation; performs street outreach services to locate youth who are disconnected from traditional services; maintains an atmosphere of trust, respect, and equity with youth and community members in all interactions.
Primary Duties Include:
Complete individual assessment of youth's needs and strengths
Develop and review plans of care with youth
Model and teach life skills
Meet with clients at least once a week, or more as needed
Act as liaison between youth and external providers
Provide community-based outreach
Requirements:
Bachelor's degree in human services related field or bachelor's degree in a non-human service field with 2 years of human services experience in order to qualify as a Targeted Case Manager (Section 13 TCM). Must have reliable transportation. Experience with billable case management preferred. This position is well-suited for someone who is comfortable working independently and utilizing technology.
Location: Lewiston
Salary: $19/hr + DOE