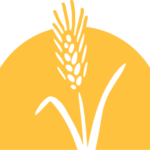 New Beginnings
Make a difference in the lives of homeless youth!
Do you have a passion for working with youth? Do you want to help make a difference for homeless youth in Maine? For nearly 40 years, New Beginnings has helped children, teens, and young adults find safety, build connections, and access the opportunities for growth that they need to thrive. Our comprehensive services prevent young people from becoming homeless, support struggling families, and help vulnerable youth grow into stable and healthy adults.
We are looking for relief workers to help fill shifts.
Our shelter provides a safe, home-like environment for youth between the ages of 12 and 19 in need of short-term housing. The goal for all the youth in our program is to transition into a safe, long-term living environment where they can continue a positive transition into adulthood.
The Transitional Living program provides housing and supportive services to help older adolescents (ages 16-21) develop the attitudes and skills necessary for independent living. Services are designed to assist youth who are homeless or are at risk of homelessness transition to safe and stable housing.
The programs are staffed twenty-four hours a day. Hours are variable based on program needs.
Primary Duties:
Provide coverage for Youth Worker and Awake Night vacations.
Assists full-time staff with intakes and discharges.
Monitors and supervised youth; teaches life skills through assistance with chores and other daily activities.
Assesses and addresses crisis situations, behavioral issues, and rule violations.
Records daily notes regarding progress towards goals and behavioral observations.
Requirements:
Mature adult with high school diploma or equivalent and a minimum of two years' experience with high-risk youth, youth in a residential setting or two years of college in social services related field. Drivers license with clean record required
HOW TO APPLY:
Please submit a cover letter detailing your interest and relevant experience along with your résumé