Full Time
This position has been filled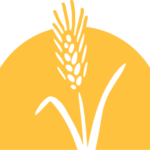 Full Job Description
Make a difference in the lives of homeless youth! We are an equal opportunity employer and encourage applicants from diverse racial, ethnic, sexual and gender identity, and socioeconomic backgrounds.
We are hiring talented and enthusiastic people who are committed to making a difference for homeless youth in Maine. For over 40 years, New Beginnings has helped children, teens, and young adults find safety, build connections, and access the opportunities for growth that they need to thrive. Our comprehensive services prevent young people from becoming homeless, support struggling families, and help vulnerable youth grow into stable and healthy adults.
The Rural Outreach Case Manager provides crisis intervention, Case Management, information and referral, advocacy, and support services for adolescents who are, or are at risk of, experiencing homelessness or exploitation; performs street outreach services to locate youth who are disconnected from traditional services; maintains an atmosphere of trust, respect, and equity with youth and community members in all interactions.
Primary Duties Include:
· Complete individual assessment of youth's needs and strengths
· Develop and review plans of care with youth
· Model and teach life skills
· Meet with clients at least once a week, or more as needed
· Act as liaison between youth and external providers
· Provide community-based outreach services
Requirements:
Bachelor's degree in human services related field or bachelor's degree in a non-human service field with 2 years of human services experience in order to qualify as a Targeted Case Manager (Section 13 TCM). Must have reliable transportation. Experience with billable case management preferred. This position is well-suited for someone who is comfortable working independently and utilizing technology.
Benefits
100% paid health for employees,
Dental, life, disability and long-term care
33 days of accrued earned time per year
403b retirement plan
Tuition reimbursement
HOW TO APPLY:
Please submit a cover letter detailing your interest and relevant experience along with your résumé
Salary:
$19/hr + DOE, biweekly pay (every 2 weeks)
Job Type: Full-time
Pay: From $19.00 per hour
Benefits:
Dental insurance
Employee assistance program
Health insurance
Paid time off
Professional development assistance
Retirement plan
Tuition reimbursement
Schedule:
Application Question(s):
Do you have a valid drivers license?
Education: