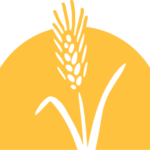 Job Summary:
We are an equal opportunity employer and encourage applicants from diverse racial, ethnic, sexual and gender identity, and socioeconomic backgrounds.
We are hiring talented and enthusiastic people who are committed to making a difference for homeless youth in Maine. For nearly 40 years, New Beginnings has helped children, teens, and young adults find safety, build connections, and access the opportunities for growth that they need to thrive. Our comprehensive services prevent young people from becoming homeless, support struggling families, and help vulnerable youth grow into stable and healthy adults.
The case manager position serves an assigned caseload of homeless youth at Marian's Shelter located at 491 Main Street in Lewiston. The case manager will be working with youth ages 14-19 for up to 90 days. As a case manager you will be a member of a team dedicated to improving the lives of young people. You will coordinate services from a variety of agencies and departments within New Beginnings and in the local community to address the needs and ambitions of youth. Utilizing a positive youth development model, you will assist youth as they transition towards independence and safe, stable housing. In this challenging and rewarding role, you will provide case management, teach life skills, and facilitate recreational and group activities. We use a strength-based approach that fosters partnerships with youth and adults.
Primary Duties:
· Complete individual assessment of youth's needs and strengths
· Develop and review plans of care with youth
· Teach life skills
· Meet with clients at least once a week or more as needed
· Interact with schools, doctors, and other professional community agencies
· Act as liaison between external professional agencies and youth
Requirements:
Bachelor's degree in human services related field or Bachelor's degree in a non-human services related field with 2 years of human services experience in order to qualify as a (TCM) Targeted case manager.
Benefits
100% paid health for employees,
Dental, life, disability and long term care
33 days of accrued earned time per year
403b retirement plan
HOW TO APPLY:
Please submit a cover letter detailing your interest and relevant experience along with your résumé
Job Type: Full-time
Pay: From $19.00 per hour
Expected hours: 40 per week
Benefits:
401(k)
401(k) matching
Dental insurance
Employee assistance program
Health insurance
Health savings account
Life insurance
Paid time off
Professional development assistance
Tuition reimbursement
Schedule:
Day shift
Monday to Friday
Education:
Experience:
Case management: 2 years (Required)
License/Certification:
Driver's License (Required)
Work Location: Multiple locations