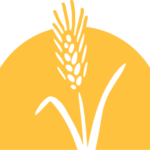 Website Marian's Place- Emergency Shelter
Do you want to make a difference in the lives of homeless youth? Join our amazing Shelter Team and help children, teens, and young adults find safety, build connections, and access the opportunities for growth that they need to thrive. Our comprehensive services prevent young people from becoming homeless, support struggling families, and help vulnerable youth grow into stable and healthy adults.
Our shelter has been operating for thirty years, providing a safe, home-like environment for youth between the ages of 12 and 19 in need of short-term housing. The goal for all the youth in our program is to transition into a safe, long term living environment where they can continue a positive transition into adulthood. The program is staffed twenty-four hours a day. In addition to working with youth on developing a plan for stability, New Beginnings offers clientele a variety of skill-building groups and activities, including recreation, while they are staying with us.
Primary Duties:
· Monitors and supervises youth; teaches life skills through assistance with chores and other daily activities
· Organizes and facilitates recreational and cultural trips
· Assists with intakes and discharges
· Complete individual assessment of youth's needs and strengths
· Develop and review plans of care with youth
· Interact with schools, doctors, and other professional community agencies
· Assesses and addresses crisis situations, behavioral issues and rule violations
· Records daily notes regarding progress towards goals and behavioral observations
Requirements:
Bachelor's degree in human services-related field required. Minimum of two years' experience with high-risk youth, youth in a residential setting or two years of college in a social services-related field. Drivers license with clean record required
Benefits
100% paid health for employees,
Dental, life, disability, and long-term care
33 days of accrued earned time per year
403b retirement plan
Tuition reimbursement
HOW TO APPLY:
Please submit a cover letter detailing your interest and relevant experience along with your résumé to jneedham@newbeginmaine.org