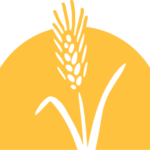 Website New Beginnings
Job Description: The Youth Worker staffs a Drop-In Center for street youth.  Plans and conducts recreational, cultural, social, and youth development activities in conjunction with youth.  Provides crisis intervention, information and referral, and basic needs for adolescents who are homeless or at high risk of becoming homeless.  Performs street outreach services to locate youth who are disconnected from traditional services. Maintains an atmosphere of trust, respect, and equality with youth in all service provision.
Primary Duties:
Establish supportive relationships with homeless/street youth
Develop and assist in facilitating group support sessions and other activities
Assist youth with basic daily living needs, referrals to housing and other services, and provide practical assistance (transportation, shopping, etc.) as needed
Assist in staffing the Drop-In Center
Complete intakes, screening and needs assessments
Provide street outreach (on foot and in our van) in areas of Lewiston and Auburn
Requirements: 
Bachelor's degree preferred, preferably in a human services related field. Experience working with youth, preferably in a non-residential setting, may be substituted year-for-year for up to two years of the educational requirement.
Schedule: Saturday – Wednesday 9am – 5:30pm (Thursday and Friday off)