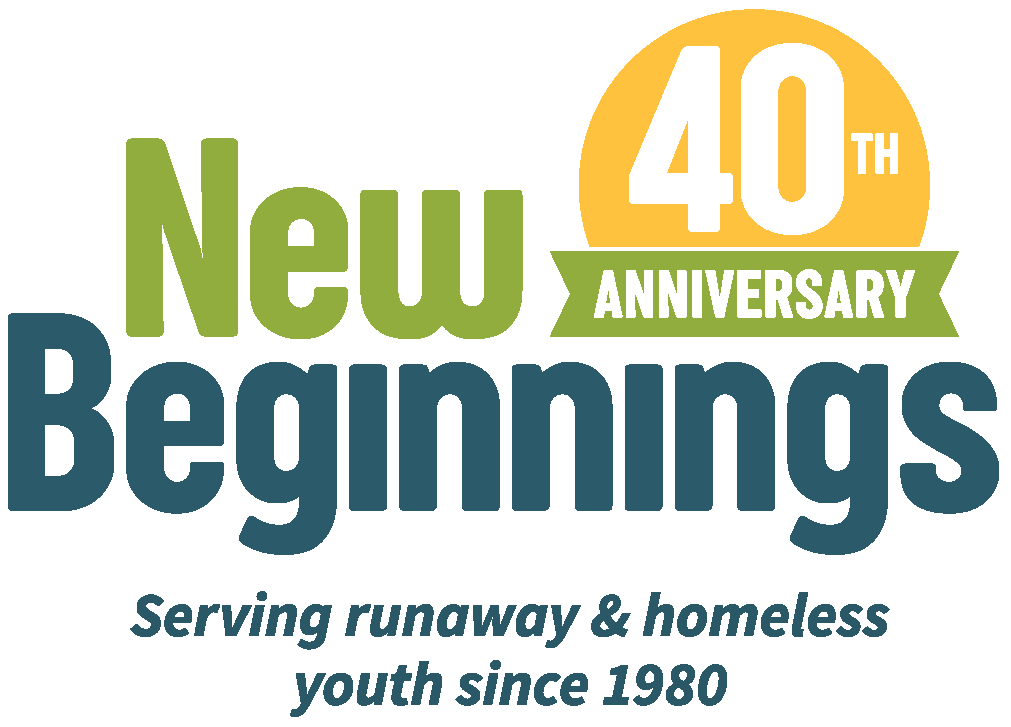 This newsletter is all about DEDICATION. It has been four decades since New Beginnings opened the doors of our very first program to serve youth and families in crisis — the emergency youth shelter which has operated continuously since 1980. Over those 40 years we have served more than 11,000 teens and young adults, growing to offer a full spectrum of housing, outreach, prevention, education, and counseling services to help youth facing homelessness find the safety and opportunities for growth that all young people deserve.
We had hoped to be celebrating this 40th anniversary milestone with our staff and supporters in person this spring at our annual celebration dinner. Unfortunately, COVID-19 had other plans! Our communities and the world have had to change gears quickly to address this crisis. While some work (like this newsletter and the annual dinner) has had to be delayed, New Beginnings staff have continued to meet the essential needs of youth during this pandemic. We hope you will stay in touch as we find physically distant ways to celebrate our 40th anniversary until we can gather together in person again!

---
We are still seeking stories from alumni and former staff and board members to help commemorate our 40th anniversary. If you can help, please contact supporterengagement@newbeginmaine.org
---
You can now view the newsletter online in two ways:
1. Easy-to-print paper layout (PDF)
2. The mobile-friendly electronic version that was sent via email: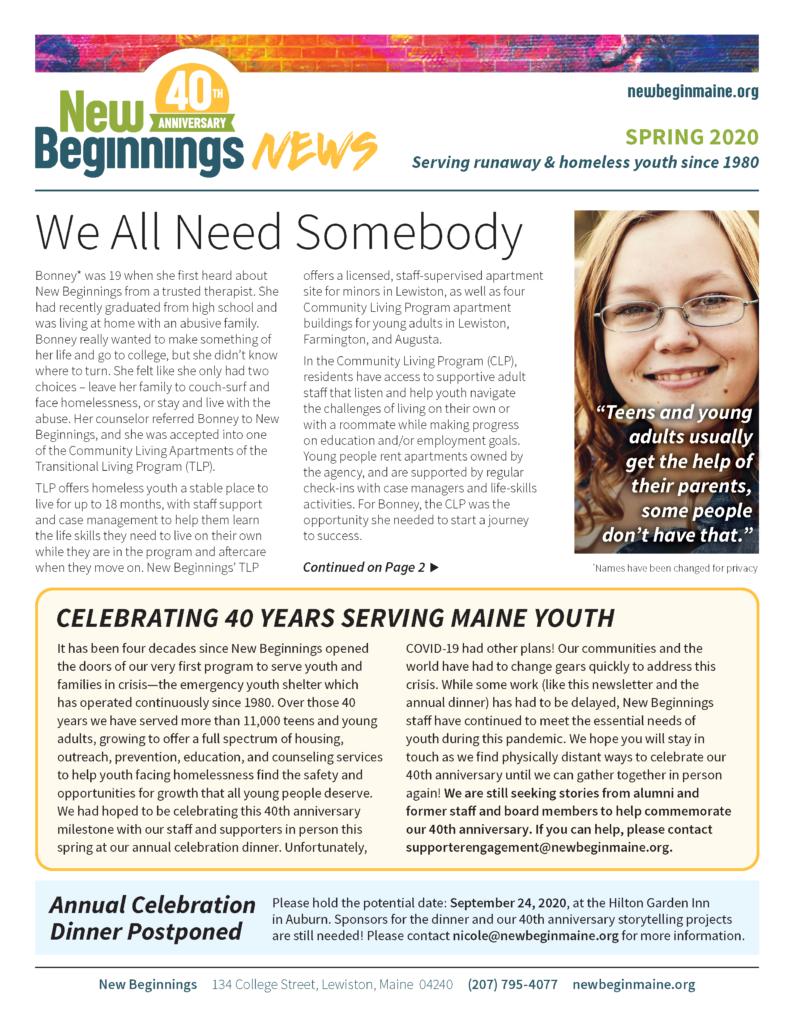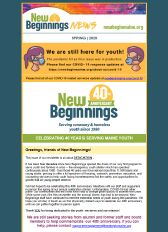 We hope you enjoy!