Welcome to our Winter New Beginnings News!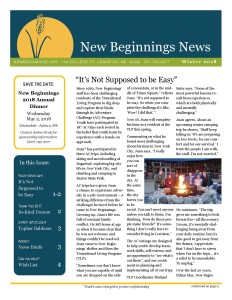 This issue includes one youth's story of how Adventure Challenge trips gave him purpose, an introduction to our new Outreach Director, an update on the 100-day challenge underway in Franklin County, a supporter survey, and more!
Don't forget to "Save-the-Date" for:
Annual Dinner Celebration from 5:30 pm to 7:30 pm on Wednesday, May 2nd at Martindale Country Club 527 Beech Hill Road, Auburn, ME 04210
NEW E-news for 2018!
You can now view the newsletter online two ways: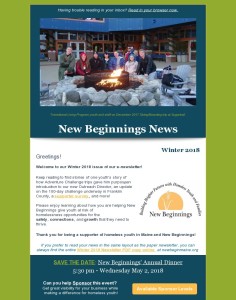 Enjoy!